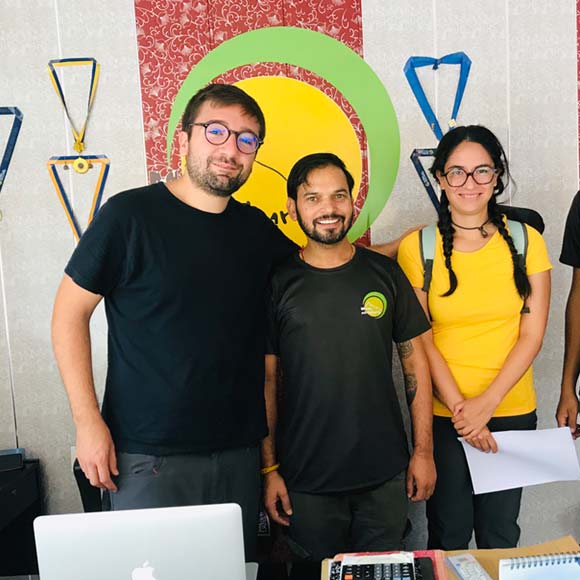 Dharamsala awaits you..
Dharamsala Treks is a adventure vision of avid trekker and Managing Director, Mr. Manu, of Manu Adventures, a trekking & adventure agency based in the foothills of Dhauladar rages at Bhagsunag, (near mcleodganj), Dharamshala, H.P, India. Manu Adventures & Tours is a trusted name in Dharamsala and was established in the year 2005 with the mission of providing quality and professional services and assistance to those who dream of adventurous holidays.
What would you like to do today ?
If you love to spend your time in cozy camps in the laps of Himalayas then this is the place for you. It's a walk for nearly 3.5 Km from Bhagsu to our Leta camps. The trek takes you thru the Bhgasu temple and on the way you cross Bhagsu waterfall and the most famous eatery joint Shiva café. You can enjoy your breakfast at one of the cafes around waterfall. You can eat bread with egss or spicy Maggie with a hot cup of tea (green tea) Then you start your trek by crossing the waterfall and going…
Get In Touch
Address
Bhagsu, Dharamsala, H.P
Hi.. How can we help you..